Open Data Training is available to all Public Sector employees
August 2, 2022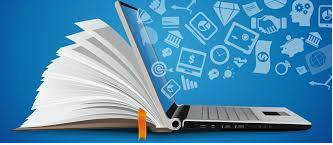 There are six new training courses on open data and general data management now available to public sector employees.  These are;
General Introduction to Open Data
Introduction to the Open Data Directive
Open Data Audits & Data Publication
Introduction to Data Analytics & Visualisation
Data Anonymisation Techniques
Introduction to Linked Data
Urban Tide, together with the National University of Ireland, Galway (NUIG) have redeveloped these courses specifically for Irish public sector staff.
The courses are being held online however, we hope there will be in-person training once again in the coming months.  You can access and submit an NASF for your organisation here and book specific courses via Eventbrite.
Depending on demand levels, there will be further courses next year, see the details on the courses below. 
If you would prefer bespoke training within your organisation, then please get in touch with Urban Tide to discuss your requirements further.
ONLINE Ireland OD Initiative - Audits & Data Publication (26-27 Oct 22)
Wed, Oct 26, 2022 10:00 AM
ONLINE Ireland OD Initiative - General Intro to Open Data (8 Nov 22)
Tue, Nov 8, 2022 10:00 AM
ONLINE Ireland OD Initiative - Open Data Directive (10 Nov 22)
Thu, Nov 10, 2022 10:00 AM
ONLINE Ireland OD Initiative -Data Analytics & Visualisation (16-17 Nov 22)
Wed, Nov 16, 2022 10:00 AM
ONLINE Ireland OD Initiative - Audits & Data Publication (23-24 Nov 22)
Wed, Nov 23, 2022 10:00 AM
ONLINE Ireland OD Initiative - Data Anonymisation Techniques (29 Nov 22)
Tue, Nov 29, 2022 10:00 AM
ONLINE Ireland OD Initiative - Introduction to Linked Data (1 Dec 22)
Thu, Dec 1, 2022 10:00 AM
ONLINE Ireland OD Initiative -Data Analytics & Visualisation (7-8 Dec 22)
Wed, Dec 7, 2022 10:00 AM