Dublin's First 3D City Data Hackathon
June 6, 2019
'Place Engage', a town hall brought to life through virtual reality, was announced as the winning team of Dublin's First 3D City Data Hackathon which took place on the 10-12 May at 1 Windmill Lane, The Docklands.  The winning concept was based on an augmented reality app which would help citizens of Dublin city understand new developments in the city whilst in conception phase and help to understand and visualise these ideas in real time.
Smart Responders, a team associated with Dublin Fire Brigade, came in second place for their idea of an augmented reality app to help first responders locate essential services such as fire hydrants during emergencies, and UBEM, a team from UCD, came in third place for their solution which looked at how to use 3D modelling to optimise energy usage and resource management within buildings and districts, to assist with reducing carbon footprint.
"The winning concept, Place Engage, is one that the judging panel found to be the most creative and interesting and more importantly is one that we believe will be viable, and have a social impact on the city", commented Jamie Cudden, Judge and Smart City Programme Manager for Dublin City Council. "We look forward to seeing how the three winning concepts are developed over the next few months as they will be form part of the exhibition in the 'Future Realities' AR/VR showcase in the CHQ building in the Docklands on September 27th".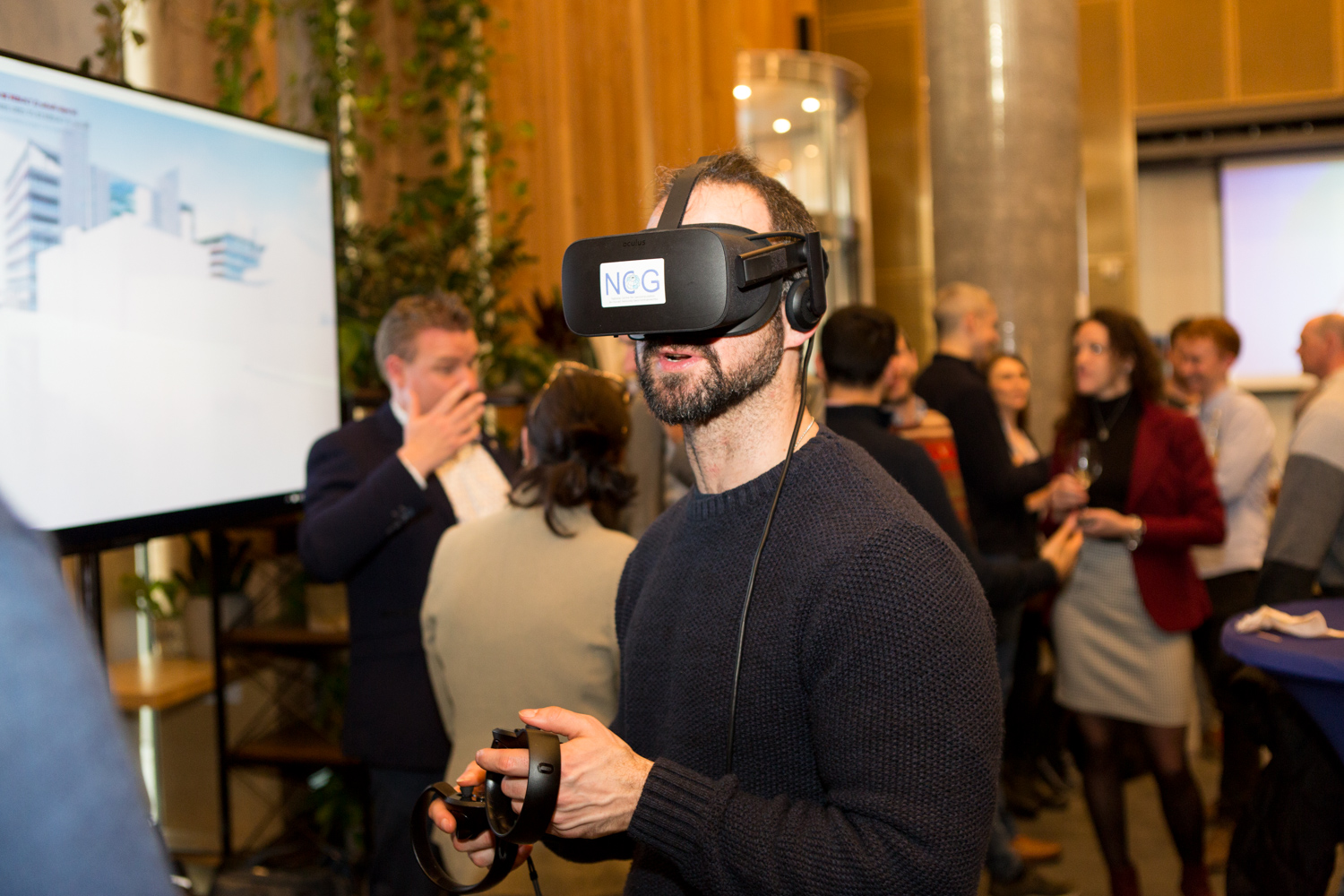 Organised by Dublin City Council, via the Smart Docklands Programme, and the Grangegorman Development Agency, 80 competitors 'hacked' an exclusive 3D dataset model covering Dublin's Docklands and associated buildings through an exclusive virtual model of the Dublin Docklands area. They were challenged to deliver new solutions, applications and services across four areas; Transportation, Mobility & Environment; Urban Planning & Digital Construction; City Infrastructure & Asset Use; and Civic Engagement & Serious Gaming. The hackers presented their ideas to a 'Dragon's Den' style panel of judges, who chose the winning ideas.
Other partners include the Public BIM and the Open Data Unit, the Department of Community and Rural Development and the Science Foundation Ireland (SFI) funded Building City Dashboards Team at the University of Maynooth and D3D.