Purpose of the Open Data Publishing Guidelines¶
Since the inception of the Irish Open Data Initiative and the launch of the Open Data Catalogue data.gov.ie, more and more datasets are being published, which has facilitated increased access to the information for users.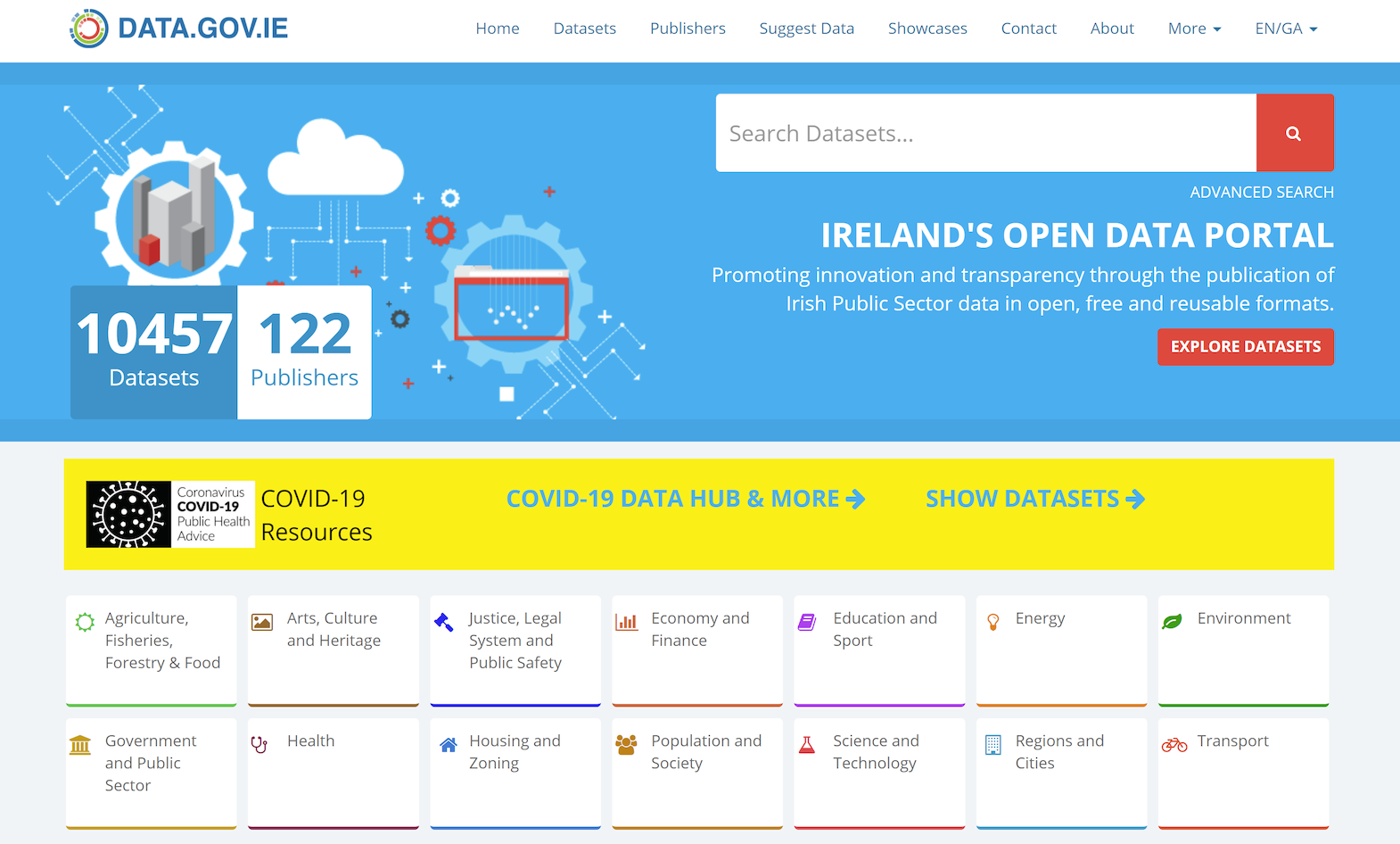 While providing data in its raw form supports data reuse for a variety of applications, there are a number of ways data publication could be refined and improved to increase the understandability, potential use, and overall impact of the information. This is why, in these Open Data Publishing Guidelines, we focus on recommending best practices that will:
ensure the discoverability and accessibility of data,

empower people to understand and use data,

support increased public-service transparency,

drive evidence-based decision making and innovation, and

enable measurable impact.
An Open Data Catalogue is a method of publishing and sharing data for those that need it, while offering a means to discover a wider range of datasets. Therefore, the data published on Open Data Portals should primarily meet the needs of the people who want to discover, understand and access information. Following this user-centric approach, each of the guidelines is tied to delivering a specific benefit(s) to the users of Open Data.