OPEN DATA TRAINING - NEW 2023 DATES RELEASED!
January 10, 2023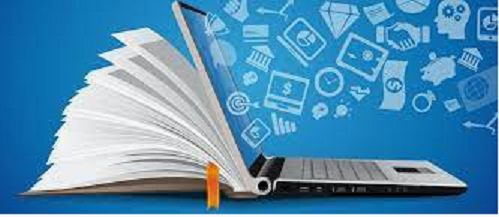 UrbanTide have released early 2023 dates for six Open Data training courses for public bodies in Ireland  and are open for booking via Eventbrite.
Together, the National University of Ireland, Galway (NUIG) and UrbanTide have developed SIX all-new training courses for all Irish public sector staff!
The courses are being held ONLINE however, we hope to offer in-person training once again at some point this year. 
We are looking forward to you joining our Open Data Training as part of the exciting and ambitious Open Data Ireland Initiative.
courses and dates in 2023 - BOOK NOW!
General Introduction to Open Data - Develop knowledge and understanding of what open data is and what it means for citizens and the public sector. 
Online, 1 day, €75
Tuesday 31st January 2023
Tuesday 7th March 2023
Introduction to the Open Data Directive - Learn what Public Sector Bodies need to do following the new EU Open Data Directive, and how to do it.
Online, 1 day, €96
Thursday 2nd February 2023
Wednesday 15th March 2023
Open Data Audits & Data Publication - Develop more practical knowledge about publishing open data in line with the Open Data Publication Guidelines.
Online, 2 days, €96
Wednesday 8th & Thursday 9th February 2023
Wednesday 8th & Thursday 9th March 2023
Introduction to Data Analytics & Visualisation - Learn how to work with analytics to create insight and visualisations that engage.
Online, 2 days, €160
Tuesday 28th February & Wednesday 1st March 2023
Wednesday 22nd & Thursday 23rd March 2023
Data Anonymisation Techniques - anonymisation enables data to be published without breaching data protection principles through de-personalisation and aggregation. 
Online, 1 day, €160
Wednesday 22nd February 2023
Wednesday 29th March 2023
Introduction to Linked Data - Recommended best practice for exposing, sharing and connecting pieces of data.
Online, 0.5 day, €160
Thursday 2nd March 2023 (morning)
Further dates for 2023 will be released soon, depending on demand.  Please keep an eye on our website and follow us on Twitter for updates.
BOOK NOW! on Eventbrite 
Further information and booking via the Eventbrite link above.
Organisational training:
If you would prefer bespoke training within your organisation, then please get in touch, and we would be delighted to discuss your requirements further.
If you have any questions, please get in touch with Katy Aird at training@urbantide.com