Annual Open Data Conference
6 December 2021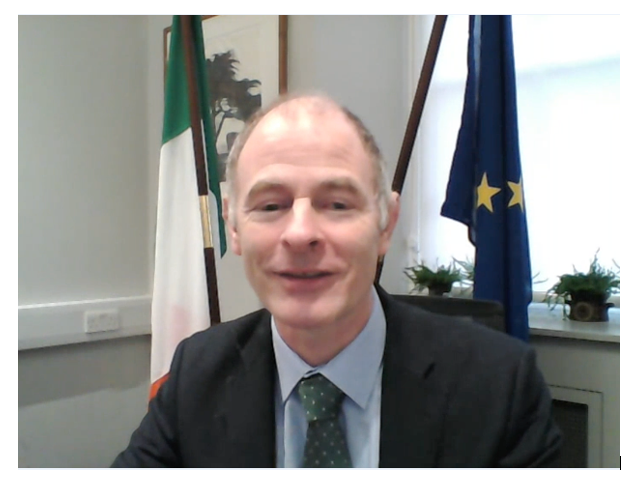 This year's Open Data Conference was on the 30th November 2021, with 300 people attending remotely.  The theme of the presentations focussed on how quality open data is being utilised to provide quality services.  It was opened by the Minister of State,  Ossian Smyth and the keynote speaker was Stefaan Verhulst, cofounder of GovLab in New York, his topic was 'Towards a Purpose and Question-driven Open Data Ecosystem'.
The conference focused on the theme of "The Importance of Data Quality – How publishing interoperable, harmonised data can directly benefit its use and impact." There were presentations from practitioners who are applying data standards, validation and quality monitoring to improve the reusablity of their data. There were also speakers from the user community, including businesses and individuals who are using this data, they shared their experiences and the challenges that still remain.
There was a presentation from the CSO on PX Stat which demonstrated how it meets the needs of the Open Data Directive, including open data license, API, full file download, widgets, maps feature, open source code published on GitHub, and dissemination.  Tim Hill of the Open Data Institute in London gave a presentation on OpenActive which has been transforming the physical activity sector with open data. He gave an overview of some of the unexpected pitfalls – and potentials – open data has helped reveal along the way.  This tied in very well with Aishling Hyland's presentation on the Hale & Hearty Action, a project focussing on open Health and Well-being data- how it can be organised, presented made accessible via an app to make it more useful to both the public and data professionals.  There were further examples of open data use in the areas of Healthy Cities, GeoHive, Geo-coding, environmental protection and climate change management.
The conference was closed by Dennis Jennings, the outgoing chair of the Open Data Governance Board and a strong proponent of the open data initiative in Ireland since its beginning in 2015.
The presentations are available for download here; https://derilinx.com/event-ireland-national-open-data-conference-2021/#agenda